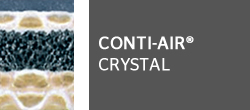 CONTI-AIR? CRYSTAL
---
?
The premium blanket for extremely sharp dot reproduction on high quality sheetfed presses.

Optimal dot transfer with lowest dot gain and very high contrast

Reduced shock marking

Excellent solid laydown

Very good for commercial print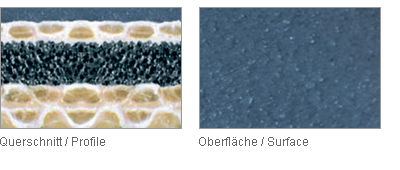 Our printing blankets have a special CONTI-AIR? compressible layer of over pressured microcells.
Technical data (Nominal Values)
Color:
blue
Surface:
microground
Surface hardness:
48° Shore A

Total hardness:
78°
Compressibility at 1,350 kPa:
0.187 mm
Elongation at 500 N/5 cm:
0.70 %
Thickness:
1.96 mm
產品相關資料請點擊以下查看:
????